Hello, this is yasu_shiwaku from the Engineering Office.
On June 14th 2023, Mercari was awarded first place in "Developer Experience Branding" at the Developer eXperience AWARD 2023 conducted by the Japan CTO Association, for the second consecutive year.
A survey was conducted to measure various aspects of "Developer Experience", and in this particular case "Tech Branding Activity", or how attractive their outputs are to software engineers and other technical professionals. The top 30 companies named in the survey were ranked and each of the selected companies were honored at the Award ceremony of Developer eXperience AWARD 2023.
(* "Developer experience" refers to the overall environment of the company, including technology, team, and corporate culture that enhances productivity as an engineer. Please refer to press release (Japanese) by the Japan CTO Association for the details.)
The Award ceremony was held in-person in Tokyo this year. Mercari's Group CTO kwakasa commented on the award, and I (yasu_shiwaku) introduced Mercari Group's Tech PR strategy, policies, and culture in a talk session with other award recipients.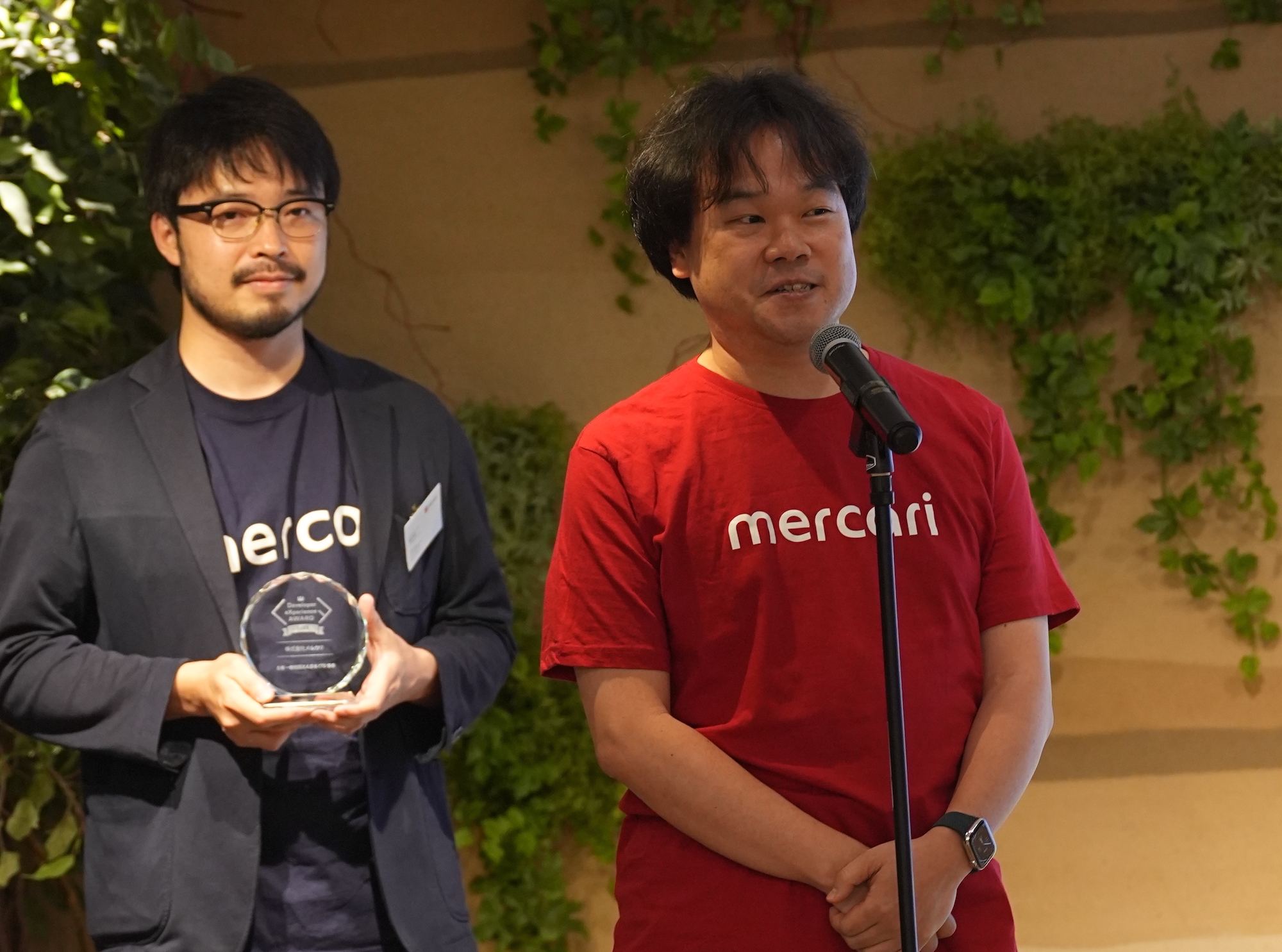 We are pleased to receive high evaluations from many people in the Tech industry in Japan for two years in a row. This is thanks to our engineers who contribute to the technical output on a daily basis, in a wide variety of ways, both internally and externally.
Mercari Group is fostering a culture in which engineers proactively communicate and give back their experience and knowledge to the technology community, to aid in empowering the industry as well as helping it grow.
We also contribute to the open source community by supporting conferences and project sponsoring and other various supporting activities (see here for Mercari's standpoint on open source. The softwares open to the public is here)
Mercari Group has updated its Group mission to "Circulate all forms of value to unleash the potential in all people" to celebrate its 10th anniversary as a company. We will proactively continue to disseminate information to contribute to the development community, in order to circulate the values which our Engineering Organization can provide.
List of Engineering contents platform
If you are interested in what kind of developer experience and culture you can have at Mercari Group, please take a look at our career site!
Software Engineer/Engineering Manager