Hello!
This is Pramendra from the Advanced Technology Team.
At the Advanced Technology Team, we research emerging business and technology trends.
We're excited to bring you another trend report based on our findings. Previously, we shared about Instant Delivery: Autonomous Delivery Robots.
Do you know
NFT market capitalization is growing tenfold in just 2 years.
What is NFT
NFT or non-fungible tokens are digital assets that are built on a blockchain platform. "Non-fungible" means that it's unique and can't be replaced with something else, which eliminates replication and manipulation of data. Thus, it is not mutually interchangeable and can be created by uploading files (i.e. digital artwork) to an auction market. Any physical asset that has the capability to be digitized can be denoted as an NFT, such as, image files, music files, trading cards, digital artwork, etc.
How it works
Most NFTs are part of the Ethereum blockchain. Ethereum is a cryptocurrency, just like Bitcoin (BTC) or Dogecoin (DOGE). But Ethereum's blockchain also supports NFTs, which store extra information that makes them work differently from an ETH coin. Moreover, other blockchains can implement their own versions of NFTs. The main Ethereum NFT marketplaces are OpenSea, Rarible, and Mintable.
What's Happening Right Now
1. The most expensive NFT sold for nearly $70M
In March 2021, Beeple's Everydays: The First 5,000 Days was sold for US$ 69.3 M
It was the first purely digital artwork ever to be offered by a major auction house

Source
2. The market grew almost tenfold in 2 years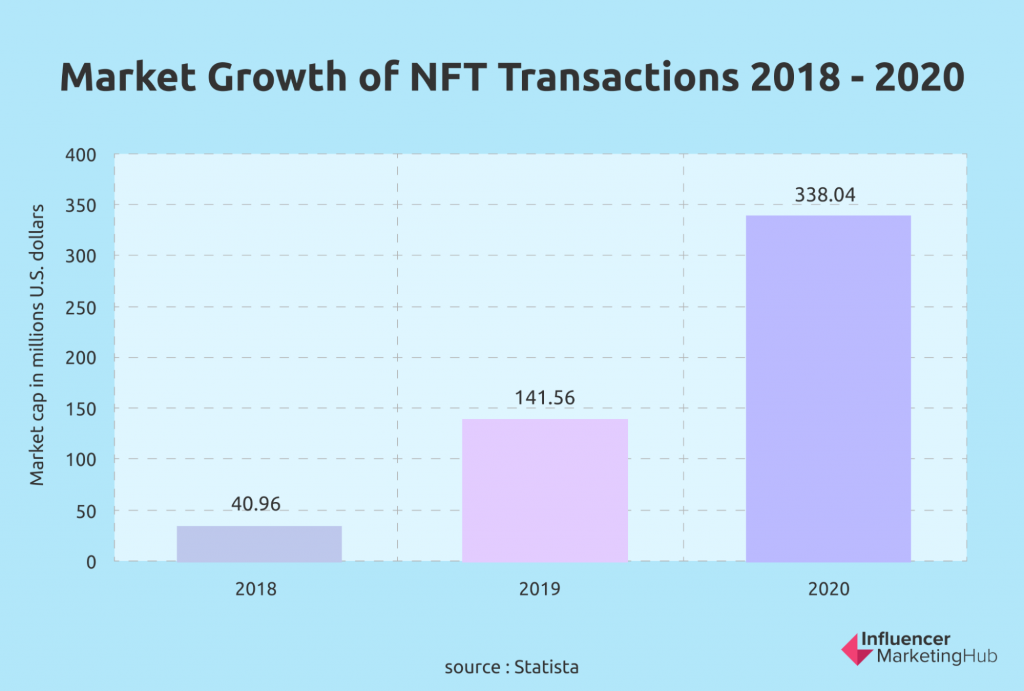 Source
Data gathered by Statista shows that the market cap of NFT grew almost tenfold between 2018 and 2020
What's more, these numbers are still considered to be conservative as it's rather challenging to collect data about such a new and volatile market
3. NFT Sales Amounted to Over $2.4B in the first half of 2021
DappRadar reveals that the sales for the first half of 2021 added up to $2.47B
Though, NonFungible.com estimates this at only $1.3 billion
In 2020, the NFT sales for the same period added up to "only" about $250M according to Cloudwards
Why is it a hit, and will it continue?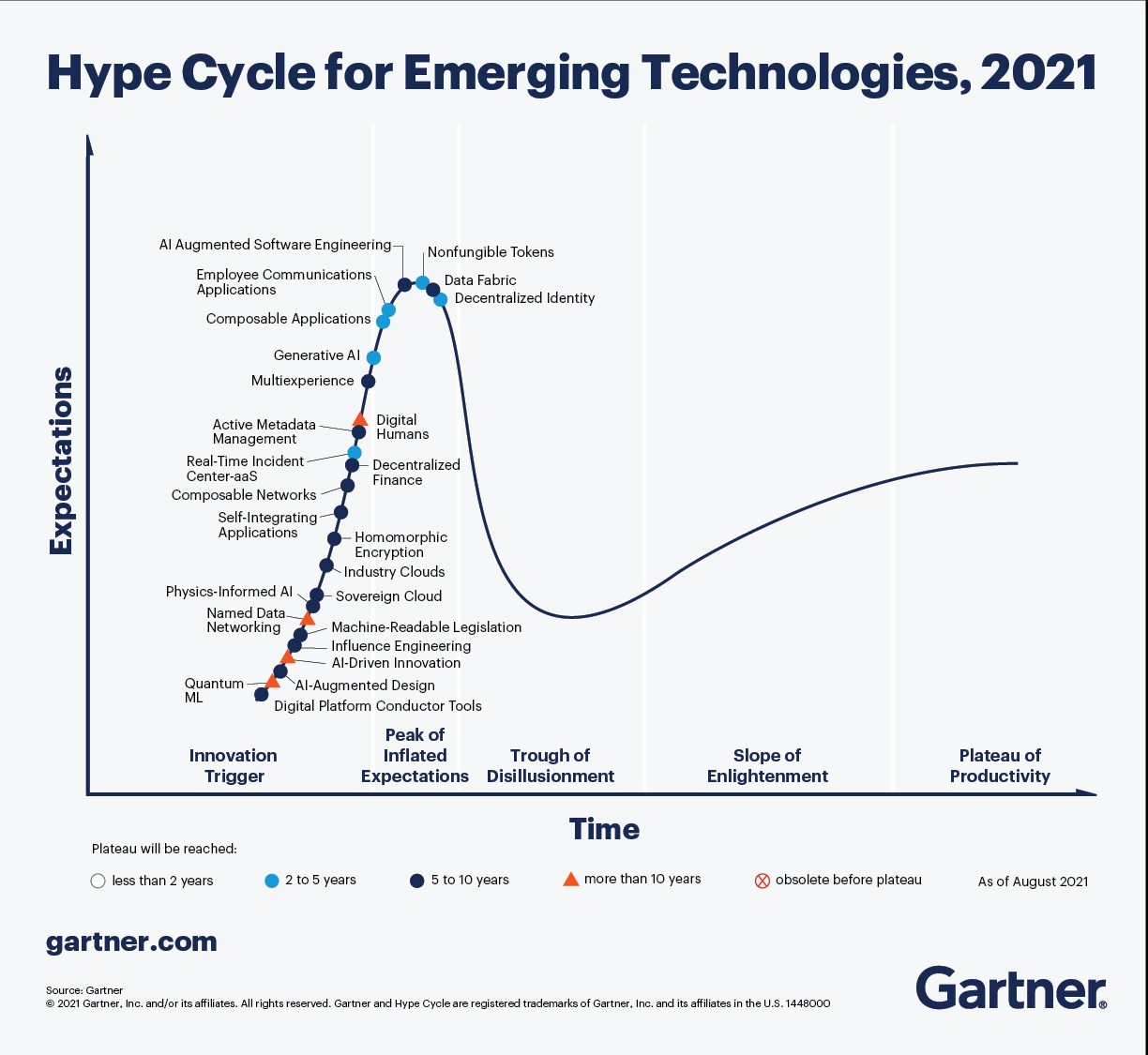 According to Gartner, NFT is already at peak of inflated expectation
What does it tell us about consumer culture?

Scarcity appeals to consumers
The unexpected popularity of NFTs is a perfect example of how supply shapes value judgments
The more difficult it is to obtain something, the more desired it is
NFTs are challenging views of digital commodities as being omnipresent and lacking in material value as they become more mainstream
Now, eCommerce is tapping the opportunity
Companies around the world realized the potential of NFTs to grow business models and drive new revenue streams
The eCommerce leverage NFTs as a new source of revenue among community, collector, and tech-lover
Moreover, developing an ecosystem for merchants, artists, and users to be more engaged in the platform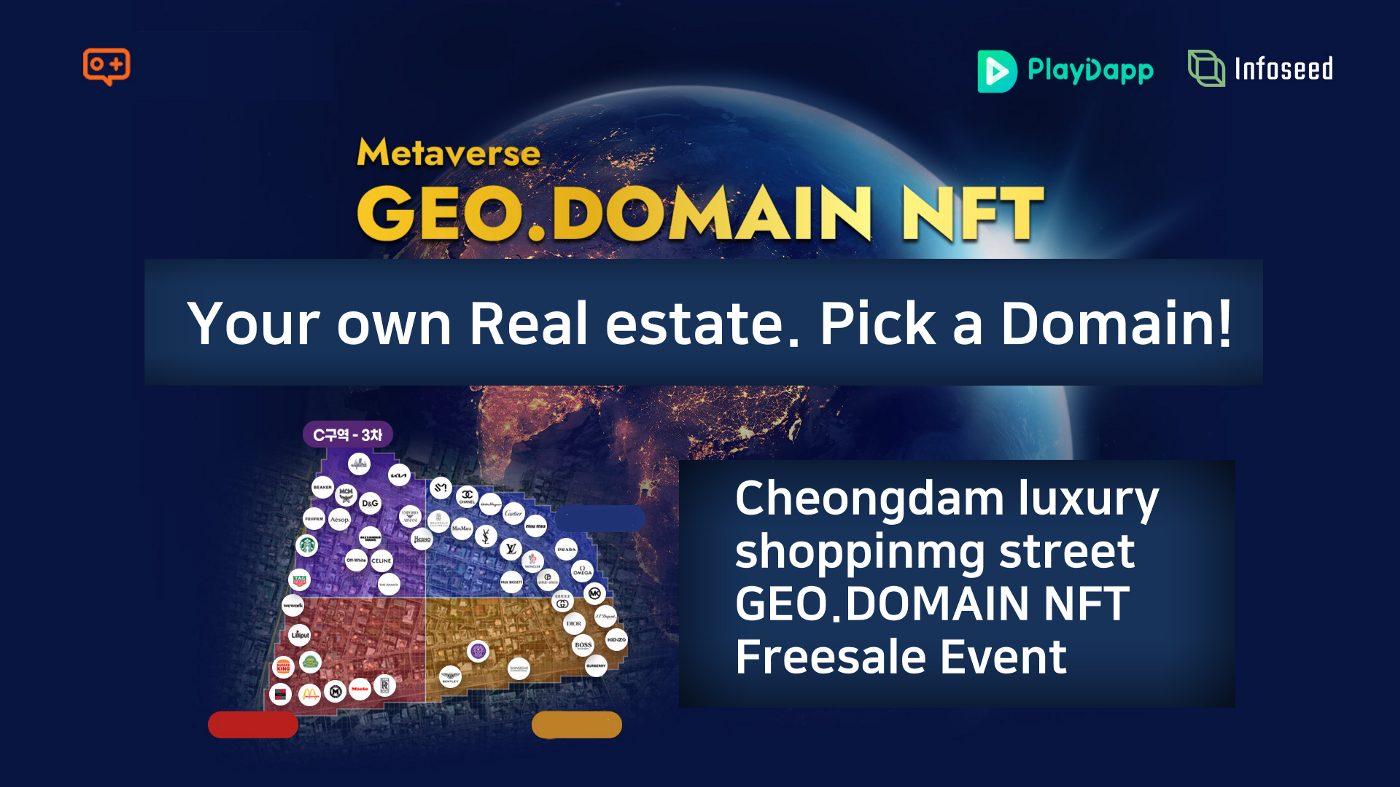 The second-hand trading platform together with blockchain service platform PlayDapp and Infoseed, a company specializing in address innovation, hold an event from September 13th to October 17th. The event was held on the Joonggonara platform. The goal of this event is to continue to discover new and diverse trading items that more users can participate in and will present a new second-hand market by enhancing the convenience of users.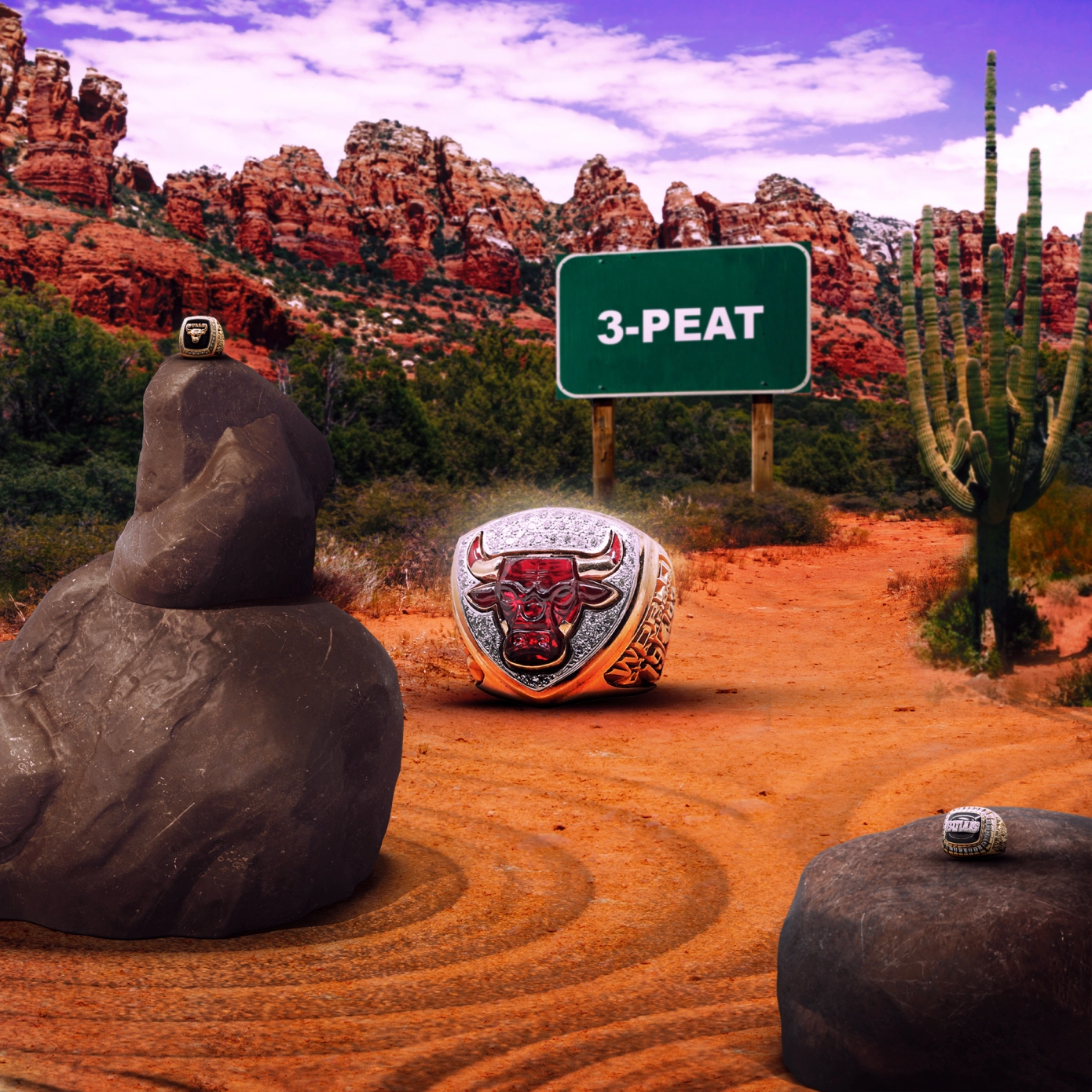 Made it possible for eligible sellers to sell NFTs via its platform, which opens up a whole new world for eCommerce merchants. By making it possible for merchants to sell NFTs directly through their Shopify storefronts, the company is creating access for merchants who want to sell NFTs. The move was also driven by demand from merchants asking for the ability to sell NFTs and the desire to give creators and artists another forum to grow professionally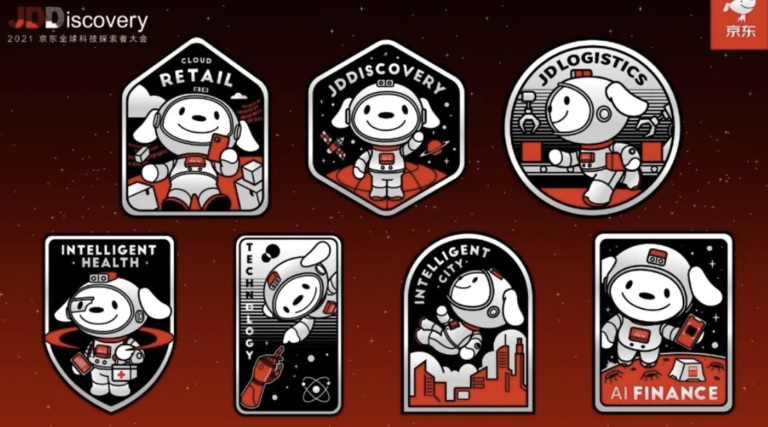 It's giving away free NFTs to those who sign up for its annual technology conference JD Discovery, in a move to jump on the NFT bandwagon following its rivals Alibaba and Tencent.
The NFTs are minted on the tech giant's own blockchain JD Zhizhen chain
The free NFT airdrop represented its first step to "test the water" in the NFT field, as it works to develop its own blockchain technology and further apply NFT technology in areas including copyright protection, public welfare, art collection, and eCommerce.
This week, Alibaba and Tencent rebrands NFT to reflect their efforts to steer away from any potential conflict with Beijing, which has cracked down on Big Tech firms
Previously, Alibaba and Tencent have both made forays into NFTs. Alibaba's online retailer Tmall sold out a collection of NFTs featuring mooncakes. In July, Alibaba's online marketplace Taobao also sold NFTs that were created in collaboration with Near Protocol at its annual shopping festival.
In August, Chinese internet giant Tencent launched an NFT trading platform named Huanhe, which was built on the company's own Zhixin chain.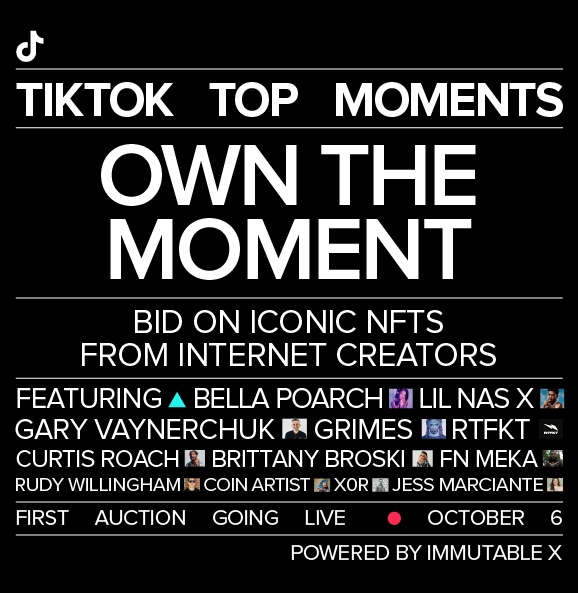 It is exploring the world of NFTs as new creator empowerment too by announcing the first-ever NFT collection, TikTok Top Moments. TikTok NFTs provide a way for creators to be recognized and rewarded for their content, and for fans to own a culturally-significant moment on TikTok.
The short-video platform has launched cryptocurrency tokens called $GARI and its own NFT marketplace. $GARI will enable content creators on the Chingari app to set up their own eCommerce space including physical merchandise, build NFT creations and help people fund their favorite artists.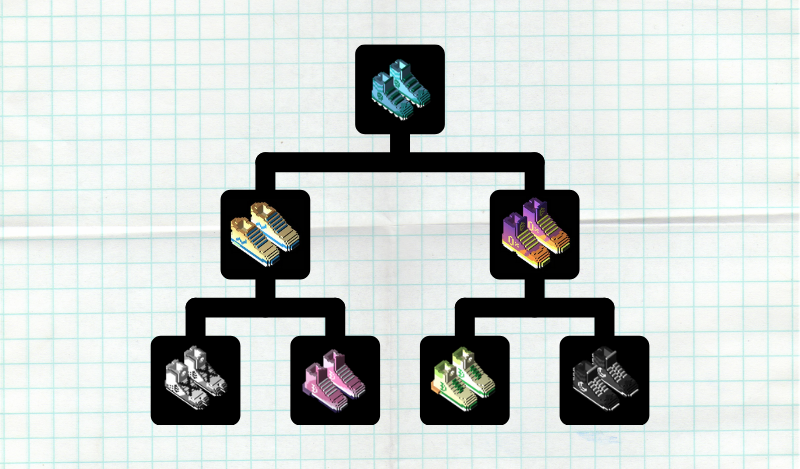 Nike's CryptoKicks patent allows for splicing two pairs of virtual shoes to produce a new one. Once a purchase is made with a registered seller, the buyer receives a corresponding NFT that uses blockchain to verify authenticity and ownership. If the shoes are subsequently sold or traded again, the digital token follows with them.
How it is used in the marketplace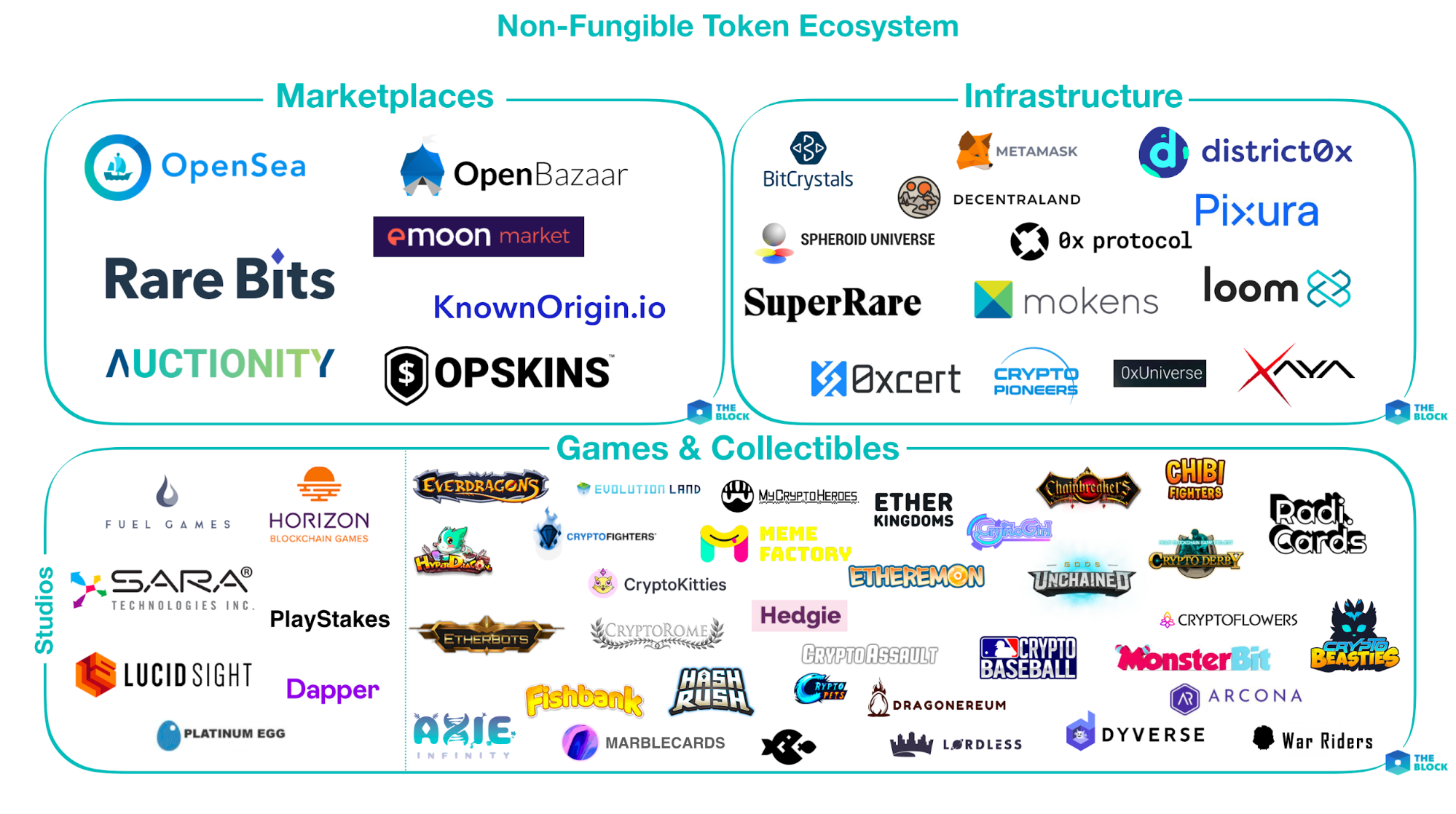 As Digital Ownership
Dorsey Sells Twitter's First Tweet As NFT; $2.5 Million Bid

List the famous post as memorabilia on the "Valuables by Cent"
tweet marketplace website for selling tweets as NFTs
The 15-year-old tweet is one of the most famous on the platform and might attract especially high bids from collectors

Rob Gronkowski Selling NFTs From Super Bowls

Selling over 300 NFTs spotlighting moments
The original cards, which will be signed by Gronkowski, will depict
Fans who are living in the digital world are able to get a piece of this action

Gaming Crypto-Artists Court Controversy While Cashing in on NFTs

The art director of the popular video game God of War has been selling 3D models of celebrities like Elon Musk for tens of thousands of dollars
Halo Infinite art director sold a painting of a castle Tuesday for nearly $35,000
Mauro's collection of art, sold in the form of collectible card packs, has earned more than $2 million
As a physical product
Look Labs Launched Digital Fragrance, Cyber Eau de Parfum
What Happened
The world's first digital fragrance dubbed Cyber Eau de Parfum
The scent that has been encoded into limited-edition NFT


Why it Matters

A unique digital blockchain asset and form of non-interchangeable cryptocurrency
Room for innovation – the fragrance market is 'currently quite boring'


What Else

Beyond beauty: NFT technology to also offer 'practical applications' in luxury cosmetics
The Infinite app uses NFTs to power sneaker authentication
What Happened
an app from blockchain startup Suku, uses NFT technology to power sneaker authentication
launched a marketplace-style platform that will sell NFTs beyond sneakers


Why It Matters

digital elements are bleeding into adjacent collectible categories
New: a marketplace for sneakers where each pair has a unique digital identity that lives on the blockchain


What Else

NFTs are often thought to be strictly digital products, Infinite links this technology to real sneakers, giving each pair a unique physical tag
Tags are created and contain data about each shoe's authentication status, current owner, and history of previous ownership
Expansion into other industries
These are other categories that are helping NFTs make a splash in different industries.
Games level-up
It is revolutionizing traditional gaming, an industry that generates $114B in yearly revenues with the ownership enabled by NFTs within blockchain games. For the first time, players will have true ownership and full control over their in-game assets.
As in DappRadar's August Industry Report, the Unique Active Wallets that interacted with game dapps (decentralized applications) were measured at 747,000, up 64% from July numbers. When game usage metric is compared with other peer categories like Defi or NFTs collectibles themselves, it clearly shows that games are behind the latest surge in the number of unique wallets connected to blockchain dapps.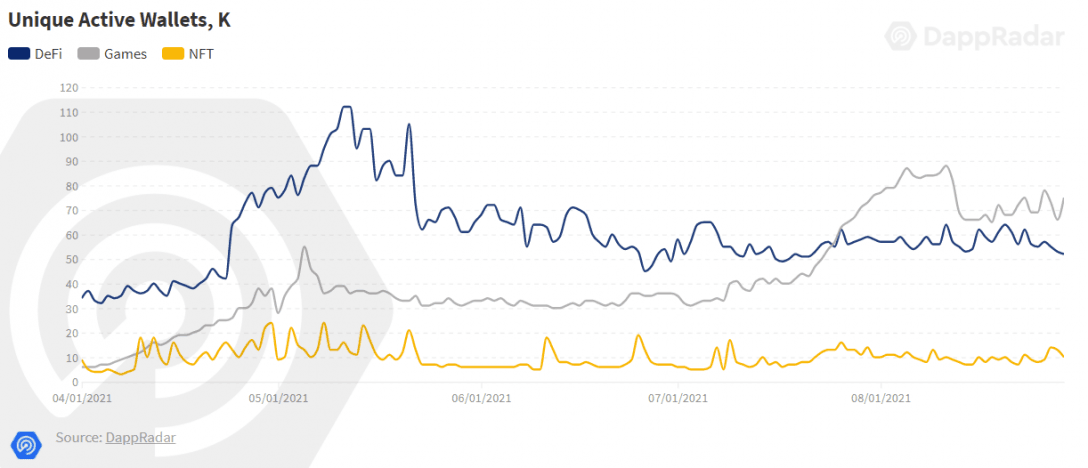 A match between sports and NFTs
According to Verified Market Research, the global sports trading card industry was worth $13.82B in 2019. In July 2019, the NBA started a joint-venture along with Dapper Labs, the blockchain company behind CryptoKitties. This marked the beginning of NBA Top Shot, an NFT project running on the FLOW blockchain. Between February and March of 2021, Top Shot generated over $432.36M in 2.56M transactions.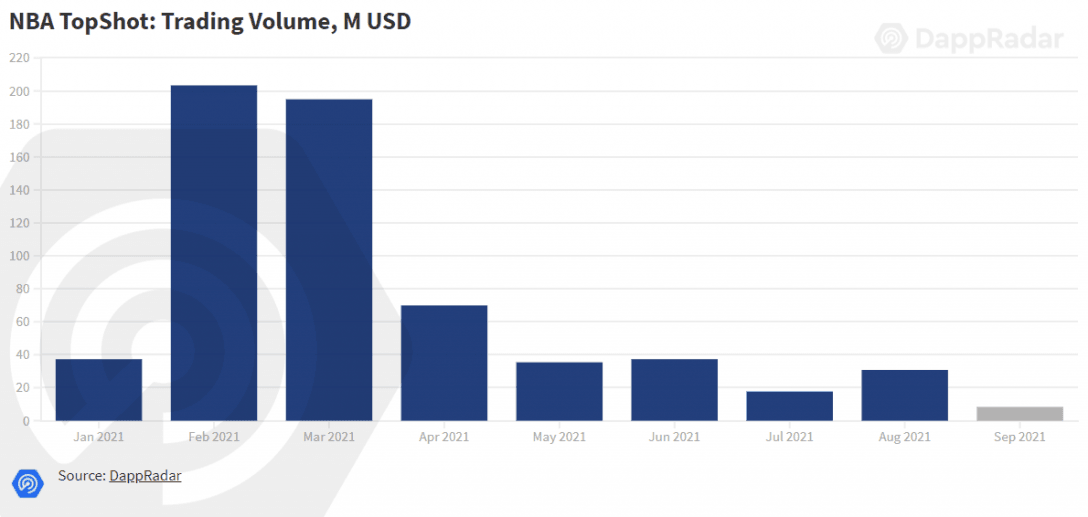 If basketball had its official NFT platform, football (soccer) also have Enter Sorare. It is a fantasy football platform that allows players to trade and manage a fantasy team based on player cards represented by NFTs. In this game, fantasy managers have total control over their players, in contrast to traditional fantasy platforms. Its card supply is limited, adding another strategy layer to the game.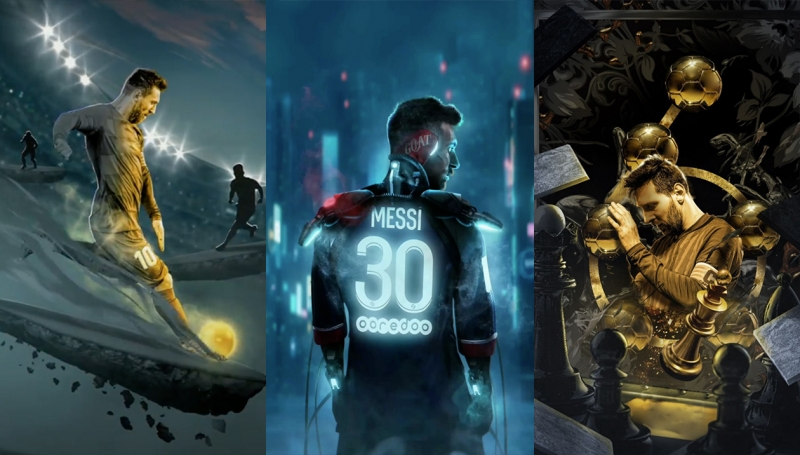 NFT by Lionel Messi (Source)
Fashion brands in this trend
In August, Burberry and Blankos Block Party partnered to design a collaborative NFT suite that includes characters and accessories. The collection of 2,250 NFTs sold out in less than a minute.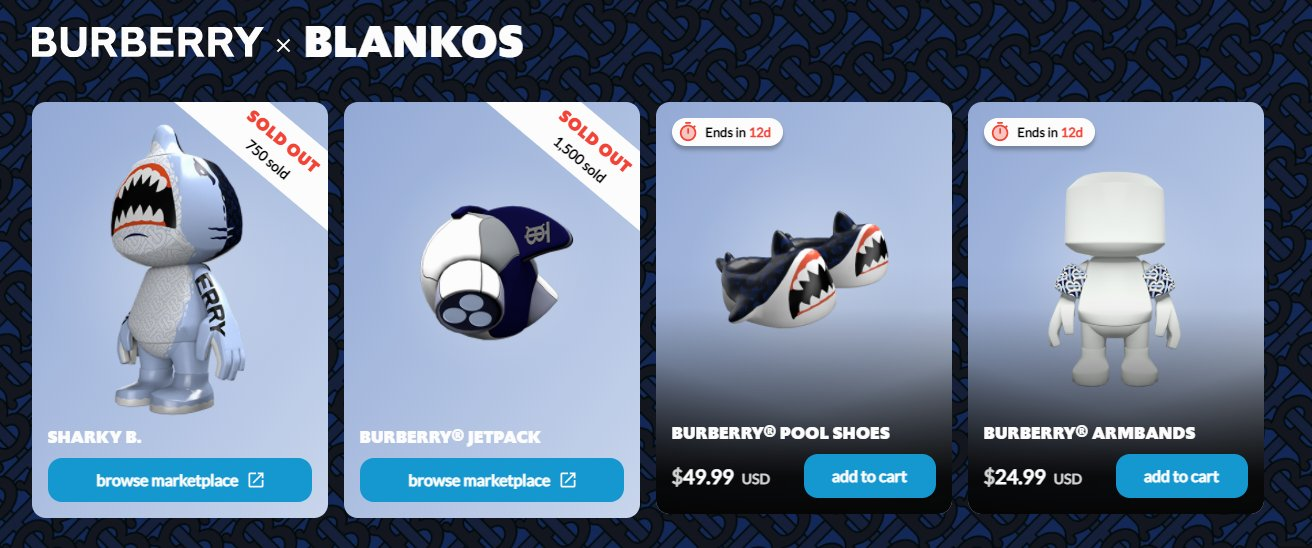 Source
In June, fashion giant Gucci auctioned its first official NFT for $20K, a short film inspired by the Fall/Winter 2021 collection. Most recently, Dolce & Gabbana followed by creating a nine-piece NFT collection in collaboration with UNDX, a curated marketplace specialized in luxury and cultural items.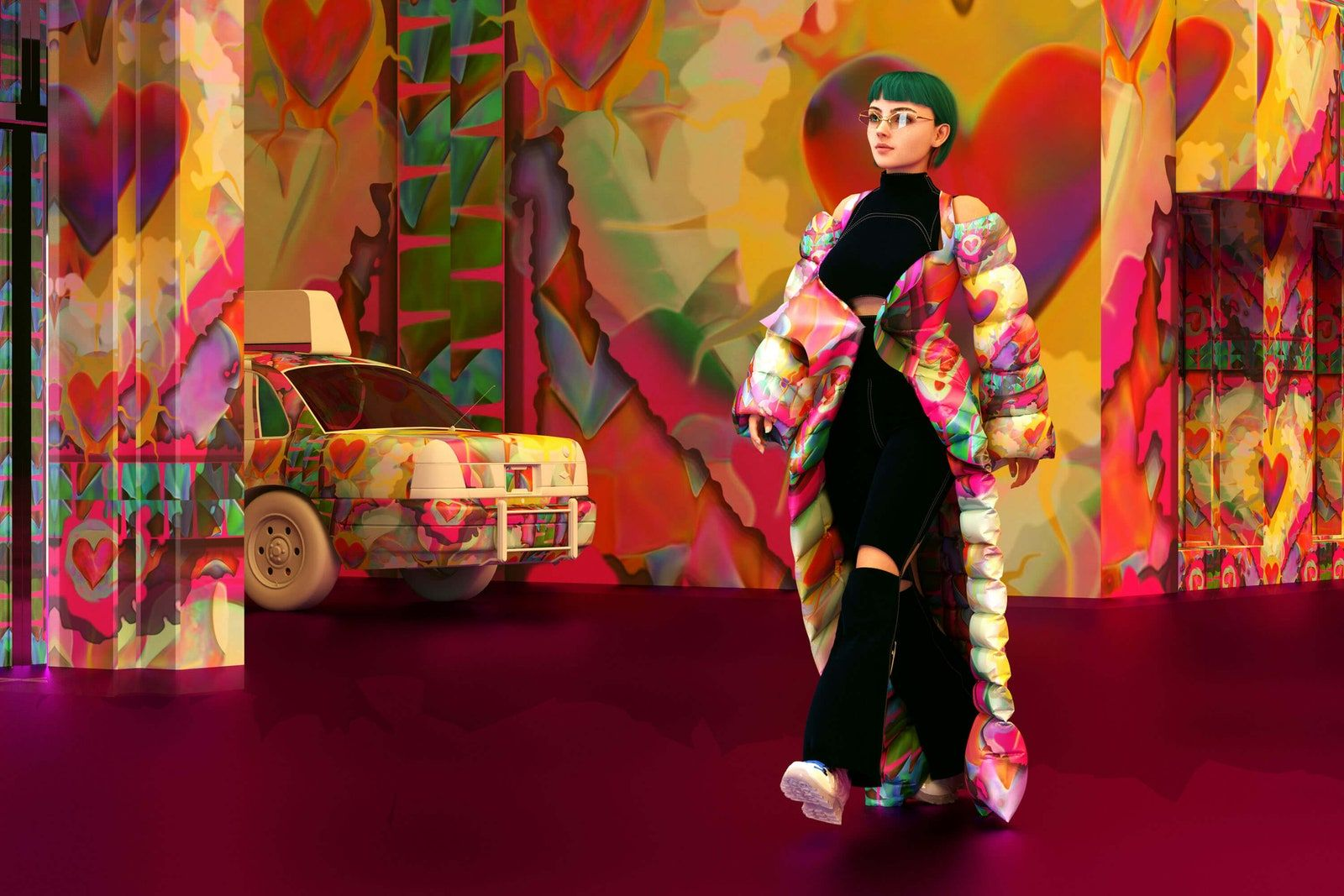 Finally, should eCommerce explore NFT?
eCommerce and cryptocurrency are together being in a fast-moving industry. To stay ahead of the curve, eCommerce can explore the potential of NFT as a complementary offering in their services.
The trend of NFT makes people start to tokenize physical assets as virtual products, which opens up the door for many revenue opportunities. It can eliminate all the drawbacks of the traditional way of purchasing goods, including the need for waiting and traveling distance to purchase a product.
NFTs are an opportunity for brands and retailers, with applications ranging from authenticating tangible goods to reducing friction in e-commerce to generating new revenue through virtual sales.
Advanced Tech Team
Our mission is to "Lead continuous innovations with advanced technologies". Join us to make a bigger impact.
👉 Open positions
Reference